Summer events
Summer gardens 2021.
This year Hamburg's city center was transformed into a large summer garden that invites you to relax and unwind in the city again. Since we all know that shopping can sometimes be hard work (and not only for the male companions), it is all the more beautiful when you have a place right next to the luxurious boutiques in our quarters place of rest and relaxation can be found to cope with the stress of shopping or to admire the yield in peace.
This year, the summer gardens were again a joint cooperation of a total of nine different BIDs (Business Improvement District), to which the Neue Wall & the Stadthöfe also belong, and were definitely worth a visit.
Review: You can discover some impressions of this year's summer gardens in the districts here.
The site plan.
A few Keyfacts to the summer gardens 2021:
13.07 – 08.08.2021

2500 Lampions

9 participating neighborhoods
35 Bäume
60 bienenfreundlich verpflanzte Vasen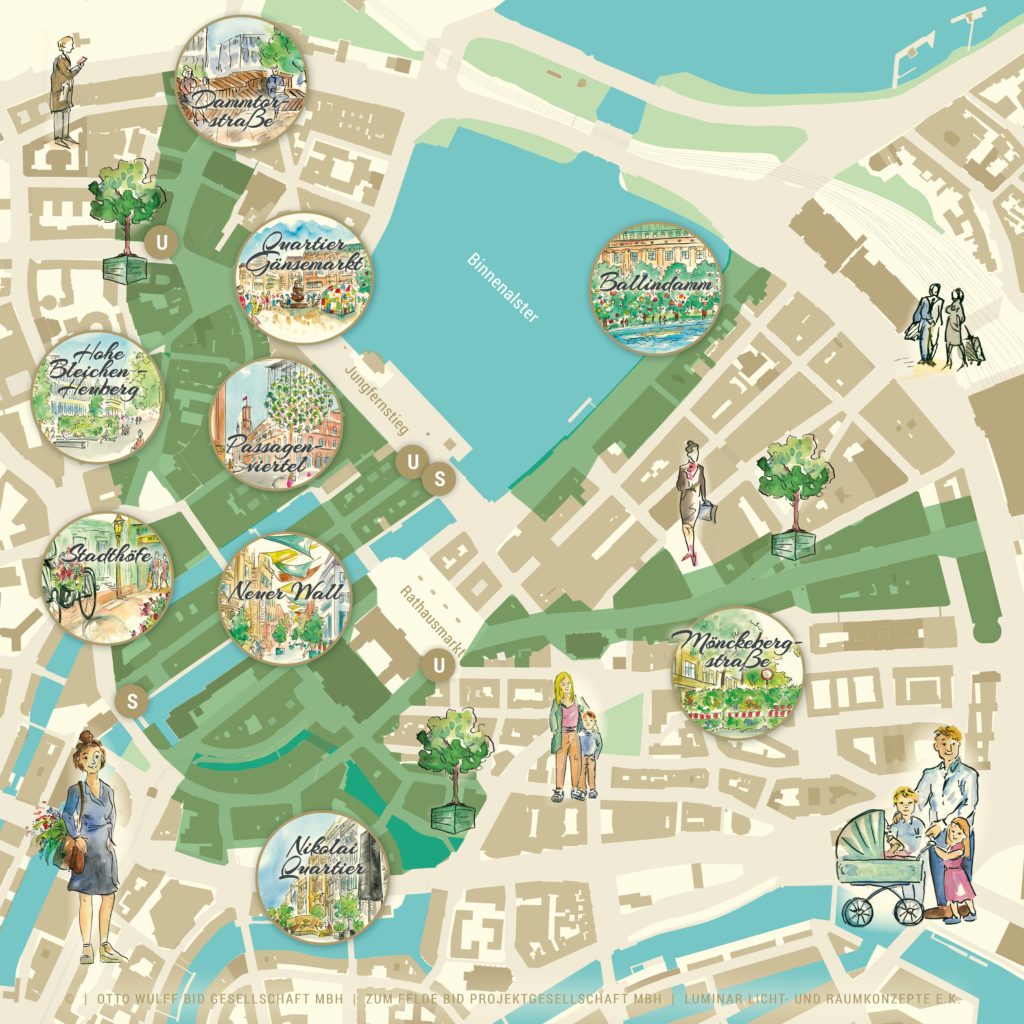 Already knew? The summer gardens 2021 are already the 3rd edition of this event within the districts.