Brand Story: Shaping New Tomorrow
Danish innovation at Neuer Wall.
The Scandinavian fashion label opened its doors in Germany for the first time in its store on Neuen Wall 59 and invites you to a very special shopping experience with its fascinating design.
Hast du Lust auf entspanntes shoppen und exklusiven Service ? Dann bist du bei Shaping New Tomorrow am Neuen Wall genau richtig, um durch beeindruckende Lichtkonzepte und moderne Akzente das dänische "Hygge" Gefühl zu erleben.
Seit der Gründung 2015 hat es sich Shaping New Tomorrow zur Aufgabe gemacht die "Perfect Pants" zu entwickeln und klassische Menswear zu revolutionieren.
Das Alleinstellungsmerkmal der Marke: Bequeme Männer-Mode für jeden Anlass. Dabei geht das Repertoire mittlerweile weit über Hosen hinaus und es wurde auch das "Perfect Shirt" entwickelt, welches sich ebenfalls perfekt seinem Träger anpassen.
With a wide range of colors and possible combinations, there is something for everyone.
Adventures in Portugal.
The challenge for the unique products and high quality is also the right production at Shaping New Tomorrow.
As one of the three founders, Christoffer initially flew one-way to Portugal in order to later help develop the unique textiles for the first Perfect Pants on site.
Shaping New Tomorrow can still rely on the first producers in Portugal and is always busy with further development.
The unique FreeFiber technology ensures that wearing comfort comes first and that the products adapt completely to the wearer thanks to a kind of 4-way stretch.
Comfort and quality complement each other elegantly and result in the Perfect Pants and Shirts by Shaping New Tomorrow.
Already knew ? The Perfect Pants are now also made from recycled plastic and are 100% sustainable for the sake of the environment. Take a look and see for yourself.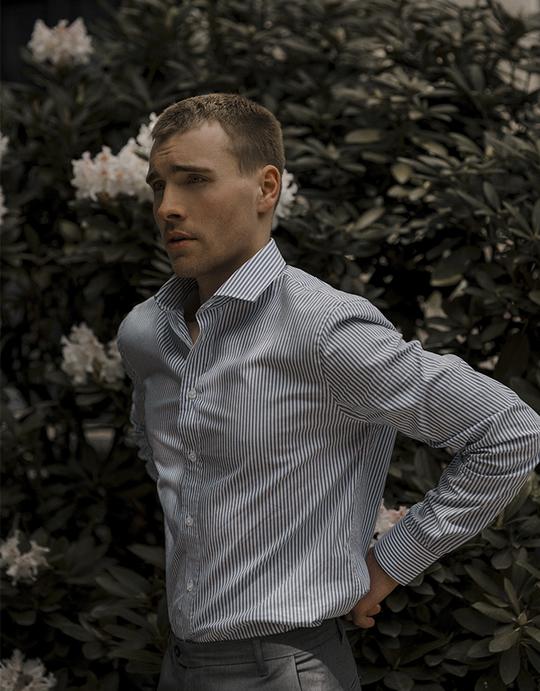 Casual elegance.
Instead of producing countless collections and designs that are out after a few months, Shaping New Tomorrow focuses on the essentials.